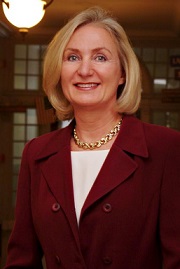 Why I am seeking re-election
I have been honored to serve as your Councilor at large and look forward to representing you in the future. I will work hard on your behalf to ensure that Newton remains a vibrant, strong, safe community.
As Councilor at large, I represent all of Newton.
My current City Council Board Committee assignments are Real Property Reuse (Chair), Public Facilities, and Zoning & Planning (Vice Chair).
My interests are varied. I am committed to historic preservation, affordable housing, public education and safety, environmental and energy conservation, and smart growth, all crucial for the improvement of our thriving village centers.
I have always supported bike and pedestrian Issues, culture and the arts.
I was involved in our first dog park, and Newton now enjoys seven parks throughout the City. You can learn more about Newton's exciting Off Leash Dog Program here.
Here are my priorities for the next two years:
Maintaining excellence in our schools

Addressing Newton's financial challenges

Supporting residents in all walks of life

Keeping Newton a beautiful, safe, and healthy place to live and raise families

Local shops and amenities that satisfy our daily needs

Support for city workers including pensions and healthcare
I look forward to meeting you, listening to your concerns, and exchanging ideas.
Thank you for your support and for the trust you have put in me to address your concerns.
Councilor Vicki Danberg
Looking to report an issue to the City via Newton's 311 system?
Alderman Danberg strongly supports expanded recycling for Newton. If you would like to learn more about this topic and how you can recycle hard-to-recycle items,